Any habit can often have bad sides to it.
Take exercise, for example.
You can work out so much that you end up injured, and doing long term damage to yourself.
You can, in fact, drink too much water (yes, that's a thing).
You can both oversleep and under-sleep.
But there seems to be one habit that doesn't have any bad side, and that's reading
The only problem with reading is that sometimes it's hard for people to carve out time to read.
They get busy with work and activities, and get distracted by screens or other entertainment.
But there are concrete ways that you can turn your lack of reading into more reading time, just by using a few tricks and tips.
For example, you can cut down just a little on your television-watching time, and instead vow to use those minutes to read.
What else can help you read more?
This graphic shows you some ideas.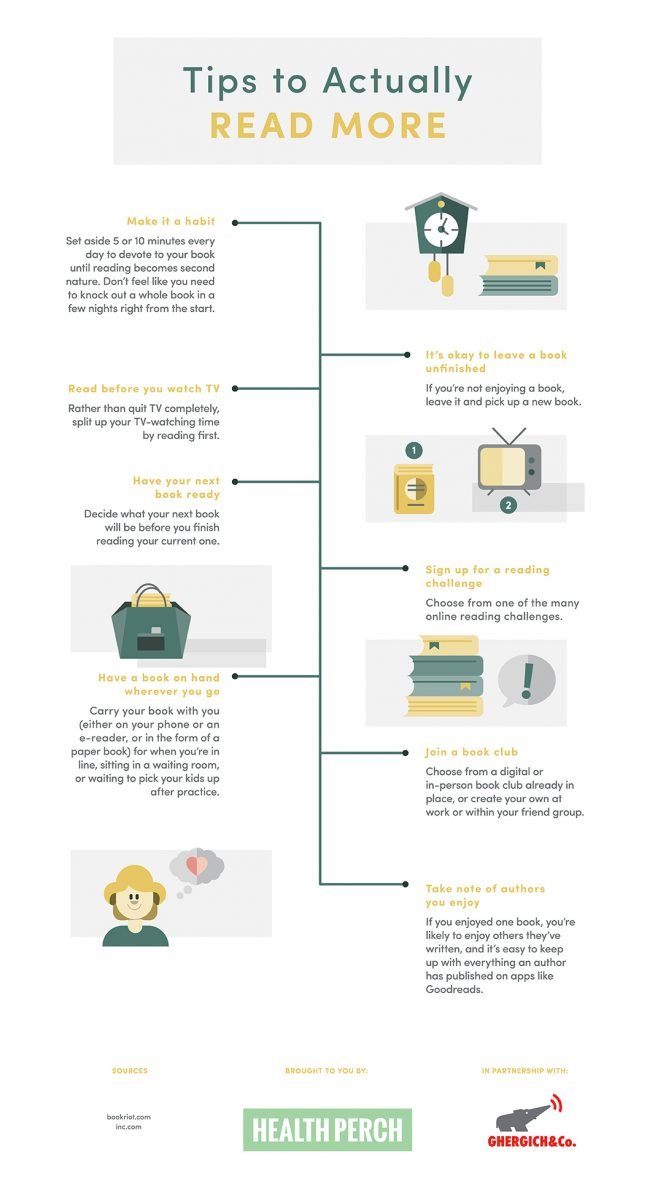 One of the good ideas is to join a book club.
We recommend online Readers and Writers Book Club: https://readersandwritersbookclub.com where every reader is a friend and every author is approachable.
Here's a place to visit if you're interested in learning more about health and reading https://bit.ly/3aT8DXf.